Welcome to the My Pride Wiki!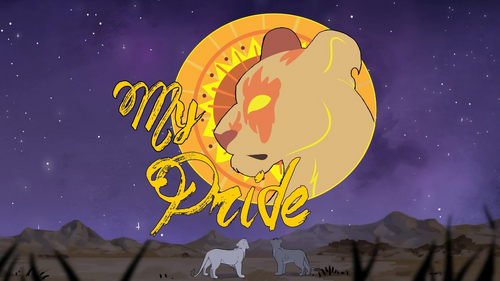 Welcome to the
My Pride Wiki
, where you can access and read up on almost anything about
tribbleofdoom's
YouTube
series,
My Pride
.
Feel free to contribute to this wiki by editing a pre-existing page or create a new page for a character or piece of information that has yet to be documented! If you have any questions, contact a member of the staff.
Please make sure you take a look at the Wiki Rules before contributing!
What is My Pride?
My Pride
is an adult Canadian webseries created by Maddi Patton, also known as
tribbleofdoom
.
Development started in around 2019 and the first episode released on February 16, 2020, one year after the teaser trailer was put on YouTube.

My Pride
follows the story of
Nothing
, a disabled Pride lioness trying to find her place in a broken society.
Announcements
Non-Canon
Hello editors!
After some careful evaluation, we have decided to remove all non-canon information from articles. Sources are very important! And as of right now, characters like Serpantpaw have no confirmation by tribbleofdoom to be canon, nor do they have a source.
Unless the non-canon information is mentioned in the show in the future, it is not allowed to be added back. Thank you!